The benefits of Cannabidiol (CBD) oil are now well documented. The 2018 Farm Bill legalizes the use of CBD and lays a solid foundation for explosive growth of CBD oil use for many disease conditions, from anxiety, to muscle aches and epilepsy …
Changing The Future Outcome (CTFO) is a US based company that specializes in CBD hemp oil products. The company is founded by Stuart Finger.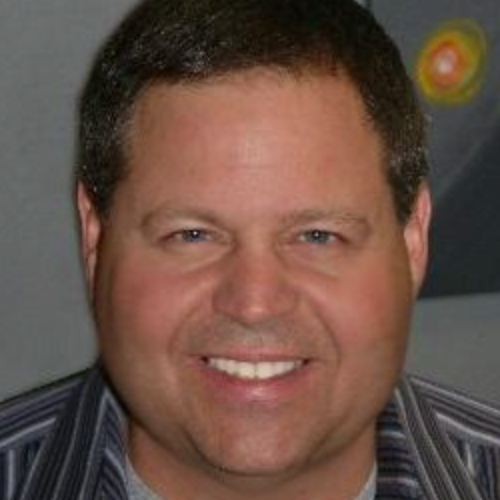 CTFO sources hemp from Industrial hemp farms that produce the richest, CBD Hemp in the US. The CBD is produced from current Good Manufacture Practice (cGMP) certified facilities, is completely isolated through CO2 extraction and crystal precipitation, and is of the highest grade, pesticide free, non-GMO hemp in the world.
The products are test in the third-party laboratory. You are free to obtain the test results for the CBD products you purchase.
The CTFO CBD product line is made up of various creams, drops and edibles and fit into four main product categories: CBD for health, CBD for anti-aging, CBD for nutrition and CBD for pets. There are hundreds of products and here we list some products for your references.
CBD for Health
CBD for health products consists of CBD oil drops that help for general health and wellness, such as enhancing energy levels, decreasing anxiety, improving digestion and boosting your immune system among others.
CBD Oil Drops
Support healthy blood sugar level
Promote healthy energy level
Relieve anxiety
Aid in digestion
Support optimal immune function and the regeneration of healthy cells as well as promote a sense of serenity and overall well-being
Suggested Use: 20 drops (1/2 dropper) in the morning and 20 drops in the evening, more if desired
Drop onto your tongue or use in food & drinks
Contains 50 servings of high potency Industrial Hemp per bottle
10xPure Full Spectrum CBD Oil Drops
Hydrophilic, making it easily absorbed into the body
Accelerated and increased absorption
Act as an anti-bacterial and prebiotic
Support healthy blood sugar levels
Promote healthy energy levels
Relieve anxiety
Aid in digestion
Support optimal immune function and the regeneration of healthy cells
Promote a sense of serenity and overall well-being
Each bottle contains 50 servings of Pure CBD Hemp Oil and 10XPure which can be used twice daily
Drops should be applied under the tongue.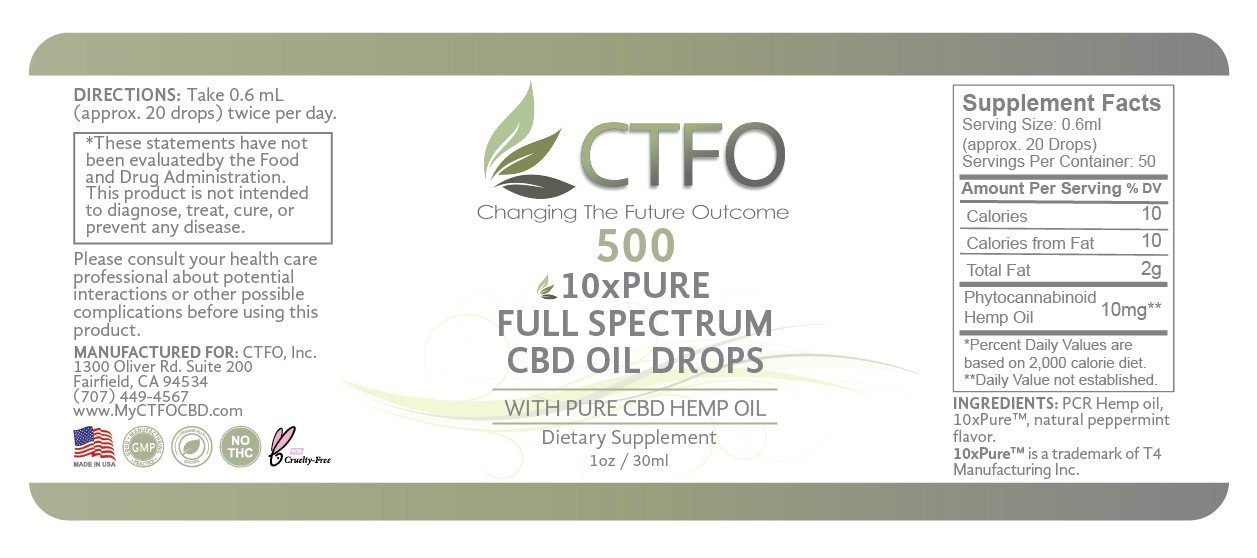 Ultimate Deep Healing Pain Cream with Emu Oil
Contains Emu Oil relieving aches and pains
Help to deeply penetrate the toughest aches and sores.
Apply as needed to problem areas
Great for chronic conditions!
CTFO Pain Free-Ze Rub
A topical analgesic that uses cold therapy (Cryotherapy) to "freeze" away pain
Help melt away tension related to sore muscles
Contains menthol to help penetrate quickly and offer non-addictive targeted relief at the point of pain
Apply areas experiencing pain or soreness
Great for arthritis, back pain, sore muscles and joints
Long lasting for all day relief
Experience the soothing comfort of being pain free
CTFO Roll on Pain Rub
Roll-on applicator for on-the-go relief
A topical analgesic blended with 100 mg of CBD isolate
Help soothe minor muscle aches and joint pains
Contains a menthol and uses cold therapy (Cryotherapy) to help penetrate quickly
Offer non-additive, targeted relief at the point of pain
CBD for Anti-aging
CBD for anti-aging products consist of products that can be applied to alleviate aging associated conditions, such as hair loss, wrinkles, and dark eye cycles.
CBD Vitamin C anti-aging serum
A powerful antioxidant
Help slow down the effects of age on skin by preventing free radical damage
Help to relieve dry skin, fine lines, and wrinkles
Promote the production of collagen
Help to reverse time's effect on skin by restoring its natural firmness
Provide a boost in sunscreen and UV protection.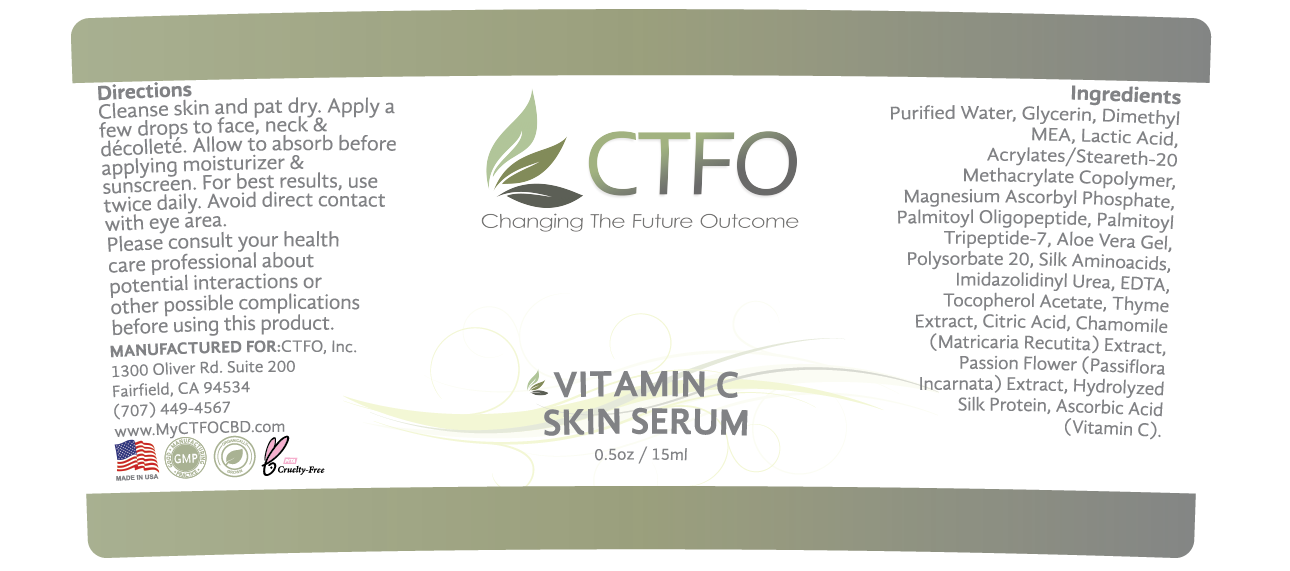 CTFO Insta-Lift Instant Wrinkle Remover
Help stimulating cell growth and filling in wrinkles within minutes
Help reducing existing wrinkles and preventing their future formation.
Reinvigorate the skin's youthful process of both collagen and elastin production.
Help skin retain moisture for ultimate rejuvenation.
CTFO Anti-aging moisturizing cream
Reduce wrinkles up to 45% and fight the signs of aging
Prevent free radical damage
Boost skin's hydration and suppleness
Blended with Hyaluronic Acid, helping to boost skin's hydration and suppleness, while plumping fine lines and wrinkles to fortify its natural moisture barrier.
Help restoring skin's natural and healthy complexion.
Great for all skin types including dry & sensitive skin
CTFO anti-aging cream with apple stem cells
Promote the longevity of skin cells
Reduce wrinkle and fine lines
Apple stem cells are rich in epigenetic factors and metabolites
CTFO neck and decollete anti-aging cream
Help in the production of hyaluronic acid which helps to hydrate the skin and reduce fine lines and wrinkles around the neck area
Help to restore softness, firmness, and youthful look
Help with skin elasticity
CTFO overnight skin rejuvenator
Reduce fine lines and wrinkles for more youthful looking skin
Help to accelerate surface cell regeneration
Ultra moisturizing formula and promotes smoother and softer skin
CTFO collagen retinol anti-aging cream
With retinol the active ingredient
Help to reverse visible signs of aging
CBD oil is a powerful antioxidant to help repair and prevent radical damage
Improve overall texture and complexion of skin
CTFO ultra moisturizing body
Formulated with organic ingredients
Absorb easily and quickly
Nourish dry skin
CTFO anti-aging under eye cream
Reduce dark circles, fine lines and wrinkles
Anti-inflammation properties help to reduce puffiness
Revive the skin and helps your youthful look shine through
CTFO daily facial cleaner
Lightweight formula cleans deep and replenishes with natural extracts
Leave your skin refreshing
Penetrate deep into pores and nourishes
Smooths into skin for deeper hydration
CTFO facial toner
Natural extracts help tone with the skin
Promote clean and refreshing skin
Provide skin with moisturizing nutrients
Formulated with pure CBD hemp oil isolate
CBD for Nutrition
CBD for nutrition products consists of edibles, oral sprays and capsules designed to improve mental and physical well-being, such as reducing stress and losing weight.
CTFO total wellness capsules
Pain relief and help with muscle spasms
Promote relaxation and better health
Help reduce anxiety, nicotine craving, aids in digestion, and helps inhibit cell growth and inhibit cell grow
CTFO Pain Relief oral spray
Help with pain and reduce nausea and muscle spasms
Help relieve canker sores, cheek bites, and pain from dentures or sores
On the go package for on the go relief.
CTFO weight loss oral spray
Help control appetite and increase metabolism
Nutrients absorbed almost instantly
A natural substance in this CBD product, 'Garcina Cambogia extract, helps you lose weight quickly.
Energy blast and focus oral spray
Contains a blend of optimum vitamin B12, A , and D for blast of optimum energy
Nutrient absorbed instantly for assisting in greater impact and energy
Promote a greater focus with natural ingredients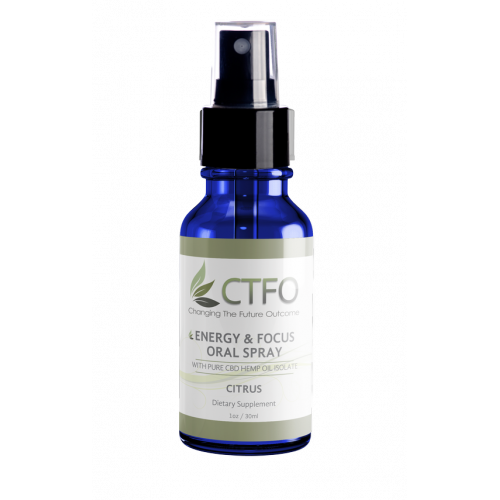 CTFO sleep support oral spray
Powerful combination of CBD oil, melatonin, valerian root, and other nutrients to help sleep
Help fight insomnia
Anti-stress relaxation oral spray
Help fight stress and relax you
Help with the negative effects of your metabolic, cardiovascular and neurobiological factors.
CBD for Pets
CBD for pets includes treats, drops, and sprays. CBD infused shampoo aimed at reducing anxiety and helping pets live a healthier life.
CBD Natural Flavor Pet Drops
Promote daily health and wellness
CFTO pet chew treats
Reduce stress and anxiety, keep pet feeling and acting youthful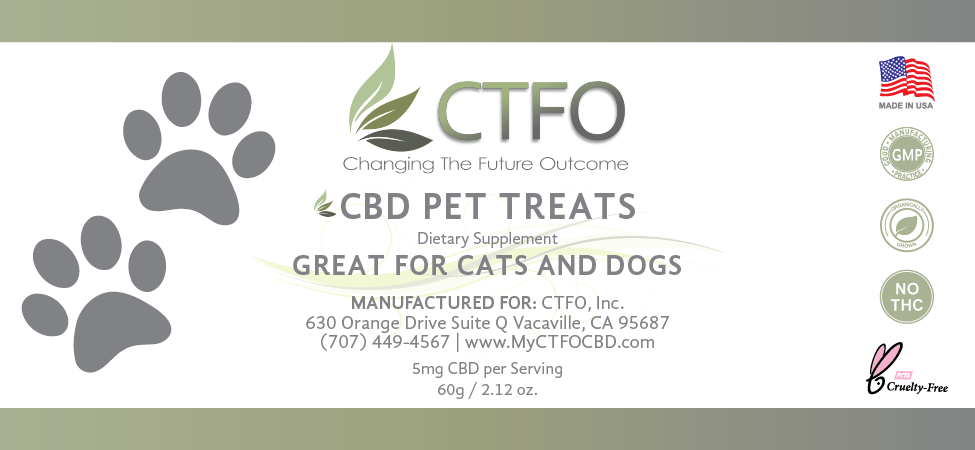 Pet Healh and wellness oral spray
Promote health and wellness
CTFO pet conditioning shampoo
Promote healthy skin and shiny fur
CTFO also provides a legitimate business opportunity. It is free to become an associate. People in the Unites States, Canada, England, Ireland, Northern Ireland, Sweden, Wales, Scotland, Wales, Denmark, Finland, Germany, Spain, France, Norway, Italy, Portugal, Austria, Switzerland and the Netherlands are Free to join with a free personalized website. This list of the countries is growing. All you have to do is share then with others. CTFO process all the CBD orders and handle all customer related issues. You just need to be ready to collect your commissions!
Super7TM Immue Booster
CTFO is continuously adding innovative products to their product lines. The newest addition is Super7TM Immue Booster. In an era of coronavirus, we all need to have strong immunity against the virus. Super7TM is a delicious blend of the world's 7 major Super Fruits: Amalaki, Acai, Goji, Mangosteen, Pomegranate, Blueberry and Cranberry.
While providing vitamins, antioxidants, energy, enzymes and much more, Super7TM has combined all 7 Super Fruits into a perfectly blended, synergistic immune support, rejuvenates your skin, and supports natural energy.
Business Builder Packages
If you are serious about making money on health related business and would like to move your business forward fast, you can pick a Silver, Gold or Platinum Business Builder Pack. The Builder Packs provide you the biggest discounts with wholesale pricing and great saving for you.
Silver Business Builder Packs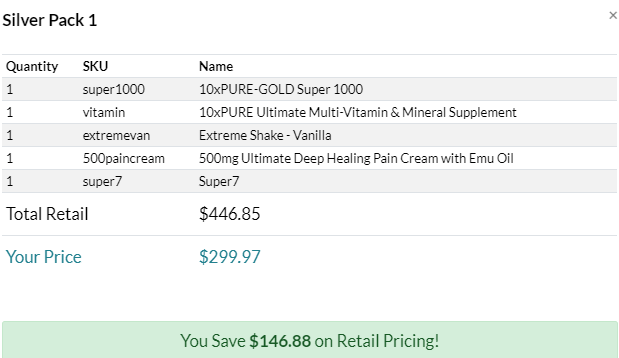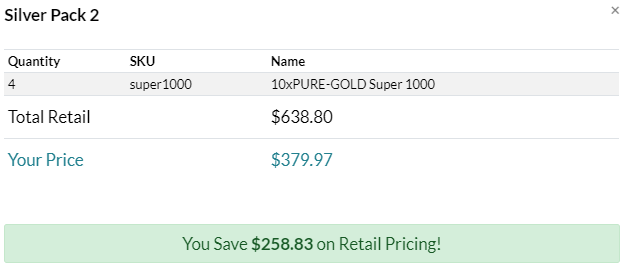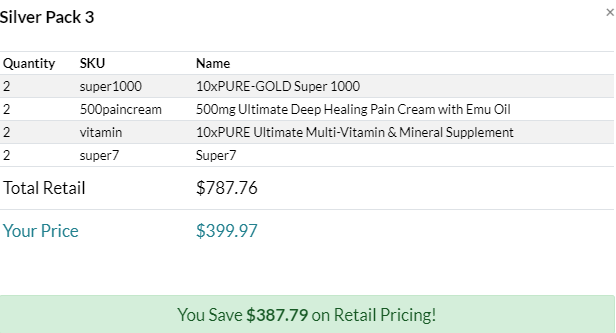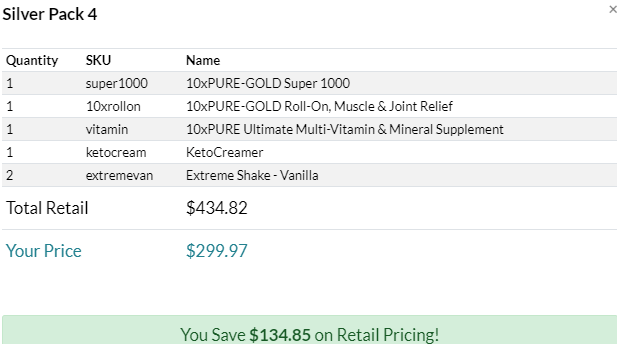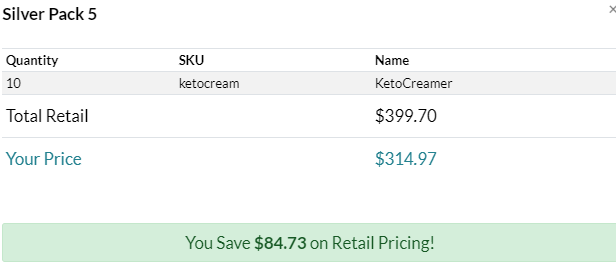 Gold Business Builder Pack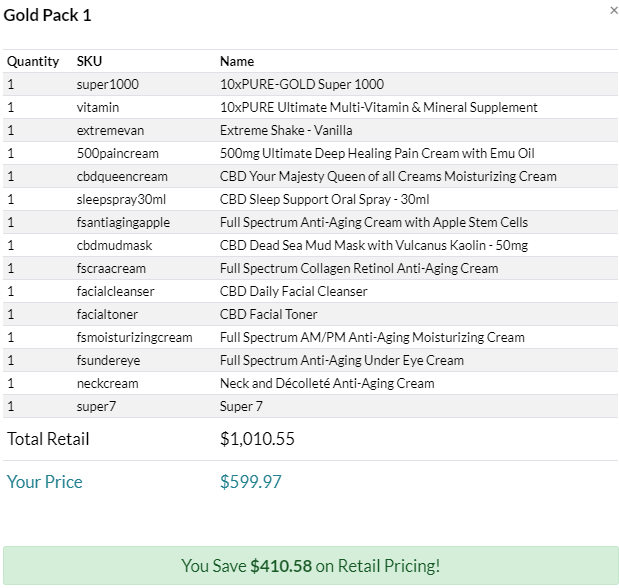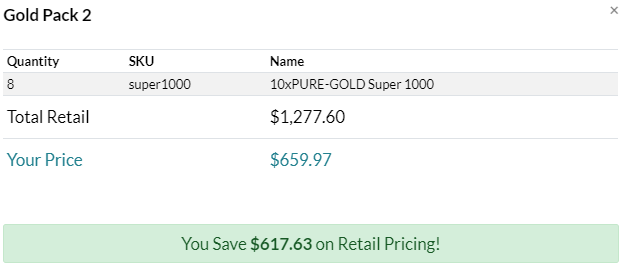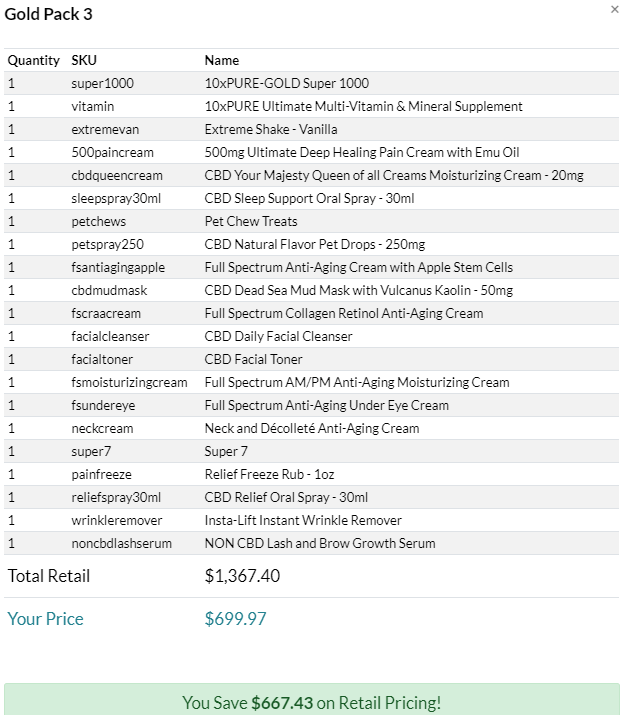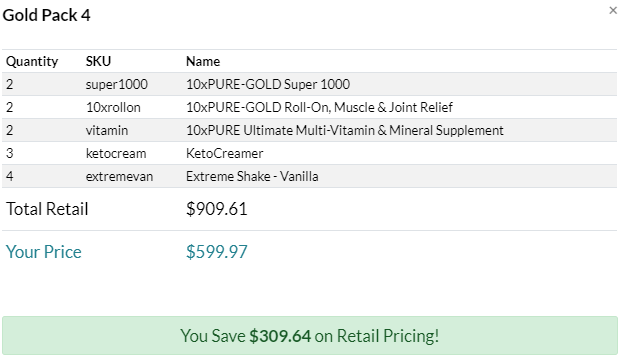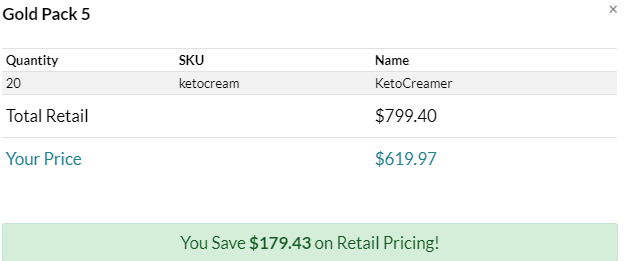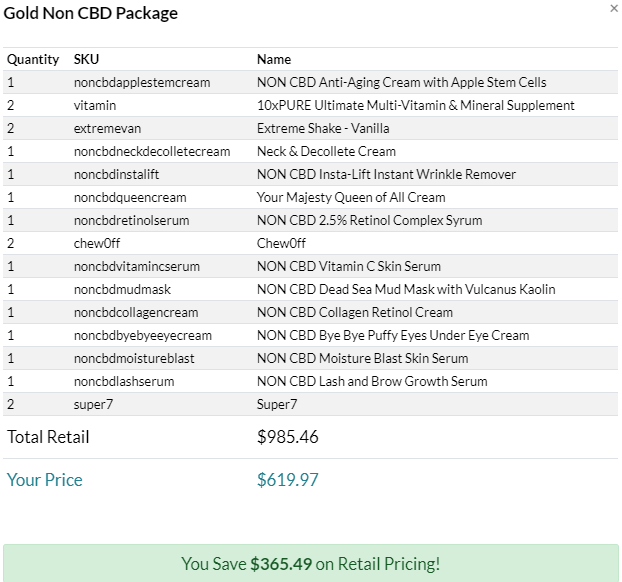 Platinum Business Builder Pack