Today is January 25, 2020, Lunar New Year. As of this moment, there are confirmed 1370 Wuhan pneumonia cases and 41 deaths in China, 5 cases in Thailand, 4 cases in Australia, 3 cases in Singapore, 3 cases in France, 3 cases in Malaysia, 3 cases in Japan, 2 cases in Vietnam, 2 cases in South Korea, 2 cases in US, and 1 case in Nepal.
Apparently, epidemics of Wuhan Pneumonia is trending internationally and the cases are expected to increase exponentially from here.
History of Wuhan Pneumonia
Around December 12, 2019, there were an emerging pneumonia patients without apparent cause. Most of the cases were from personnel who worked at the Huanan Seafood Wholesale Market, which sold fish and live animals.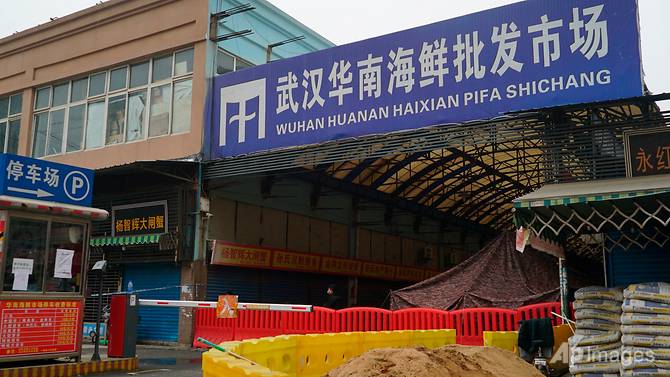 On December 31, 2019, the World Health Organization was alerted by Chinese authorities the Wuhan pneumonia.
The Huanan Seafood Wholesale Market was the suspect of the outbreak and was closed on January 1, 2020.
The first patient died of Wuhan Pneumonia was on January 11, 2020.
On January 13, 2020, the first case of Wuhan pneumonia outside of China was reported in Thailand.
By January 20, 2020, more deaths from the Wuhan pneumonia and hundreds of new cases were reported. By then, human to human transmission of the disease is confirmed.
This was an unfortunate event. This is the busiest travel time for Chinese. Hundreds of million travel nationwide. It is estimated that the viruses were already spread throughout China. Based on the estimated incubation time of about 15 days, it is expected that there are going to have peak incidence around early February.
Cause of Wuhan Pneumonia
The Wuhan pneumonia is caused by a novel coronavirus, named 2019-nCoV. This virus was isolated from patients suffering from Wuhan pneumonia.
Clinical Symptom of Wuhan Pneumonia
All patients have flu-like symptom, such as fever, breathing difficulties and coughing.
Diagnosis of Wuhan Pneumonia
So far, the diagnosis of the disease is based on the identification of viral specific genetic information from patient samples.
Treatment of Wuhan Pneumonia
There is no known medicine or vaccine for Wuhan pneumonia.
Prevention of Wuhan Pneumonia
It is a brand new disease and unknown is the norm. The best way to control the disease is preventing it from happening.
Final Thoughts
Wuhan Pneumonia is a challenging disease. With effective prevention measure, it is likely to control the disease in a foreseeable future.
Update on the Wuhan Pneumonia
2019 Novel Coronavirus
Why Is 2019 n-CoV Novel?
Impact of Wuhan Pneumonia
Truth about Wuhan Pneumonia
Coronavirus in the World
Symptoms of Human Coronavirus
COVID-19 Transmission
COVID-19 Transmission, Part 2
COVID-19 Treatment
COVID-19 on the Cruise
COVID-19 on the Cruise, Part 2
COVID-19 Superspreader
COVID-19 is at Brink of Pandemic?!
COVID-19 is at Brink of Pandemic, Part 2
COVID-19 is at Brink of Pandemic, Part 3
COVID-19 is at Brink of Pandemic, Part 4
COVID-19 is at Brink of Pandemic, Part 5
COVID-19 Pandemic Is Here!