Introduction
Cannabidiol (CBD) is a type of cannabinoid, which is a naturally occurring non-psychoactive chemical found in the hemp plant. Unlike the major marijuana component tetrahydrocannabinol (THC), it does not create the feeling of being "high." Rather, CBD oil is a kind of medical cannabis and can be used as an effective treatment for a variety of painful symptoms and chronic disorders.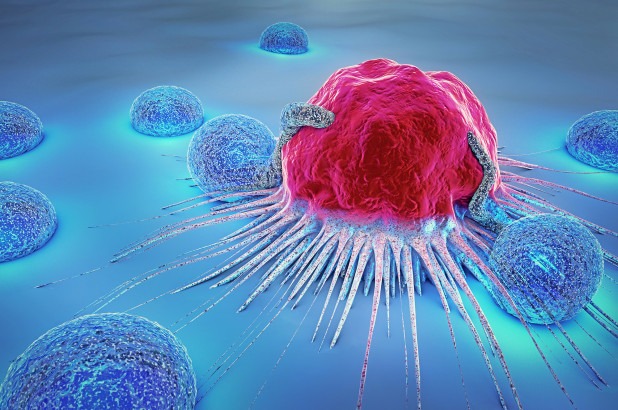 Cancer is a large family of diseases that result from abnormal cell growth. The diseases include psychological outcome arising from the cancer effects. Millions of Americans now have legal access to CBD and THC, which can be applied to alleviate cancer patient's psychological burden.
Scientific Evidences Show that CBD Inhibits Tumor Cell Growth
There are hundreds of thousands published scientific reports showing that CBD and THC inhibit tumor cell growth. Please refer to the ProjectCBD for examples of the scientific literatures.
Experiments carried out on cells and animal models have demonstrated that CBD and THC can suppress the growth of many different kind of tumor types. They have cytotoxic effects on tumor cells and prevent neo-angiogenesis and metastasis.
Scientific studies have elucidated the molecular pathways that lead to the destruction of the tumor cells, which make it possible to develop safe and effective CBD and THC related agents for treatment of cancer patients in the future.
Testimonials
In the internet, there are full of testimonials showing that CBD cures many different kinds of cancers. Here is one testimonial from Dari, USA:
"I had stage 4B inoperable uterine cancer with a tumor of 15 cm and the doctors at Dana Farber in Boston said that I had less than 6 months of life. Within a month of diagnosis, I took Graviola, initiated high dose CBD, then followed by radiation therapy. After 3 weeks of treatment, my tumor had shrunk to 5 cm. I was scheduled for surgery. My primary surgeon told me after a week that my pathology was totally negative, no evidence of any malignancy, only attenuated cells or basically dead tissue. It has been over 5 years since my diagnosis and I have been cancer free!"
For more examples of more testimonials, please refer to CBD International.
FDA Warns "Pot Cures Cancer" Claims
To gain FDA approval as anti-cancer drugs, the agents need to pass two criteria, safety and efficacy, besides the product qualification validation. To reach these two criteria, a series of studies need to be performed. So far, there is no any CBD and THC products that pass FDA safe and effective standards.
FDA issued warning letter to four companies that claims their CBD to be effective against cancer. In the letter, FDA clearly stated that the four companies illegally sold products online that claim to prevent, treat, or cure cancer without evidence to support these outcomes. Selling these unapproved products with unsubstantiated therapeutic claims is not only a violation of the Federal Food, Drug and Cosmetic Act, but also can put patients at risk as these products have not been proven to be safe or effective. The deceptive marketing of unproven treatments may keep some patients from accessing appropriate, recognized therapies to treat serious and even fatal diseases.
CBD Helps Relief Symptoms of Cancer Patients
While there is no FDA approved CBD and THC products for cancer treatments, it is apparent that they have the ability to moderate inflammation and alter how cells in the body reproduce. In fact, medical cannabis can reduce the ability of certain types of tumor cells to multiply and grow. The fascinating thing is that CBD target the cancer cells and leave the healthy cells unaffected.
The National Cancer Institute states that cannabinoids are useful in treating the side effects of cancer, and can ease the pain of some common cancer treatments like chemotherapy. They also state that the effects of medical cannabis could include anti-inflammatory activity, blocking cell growth, and preventing the growth of blood vessels that supply tumors.
There are a number of clinical trials that use cannabinoids for treating cancer in humans and many more are under plan to use marijuana as a cancer treatment. In near future we may witness that medical cannabis can be safe and effective in treating cancers.
How to take CBD Oil
CBD oil comes with many different forms, such as pill, tincture, and spray. Cancer patients can take CBD oil in a variety of ways in order to feel the benefits of CBD. Most commonly ingested orally in the form of a paste or drop, the CBD oil should be held under the tongue first so that it's properly absorbed in the mouth before it's swallowed. If this step is skipped, some of the CBD will get broken down by the digestive system, reducing its effectiveness.
Some people prefer using a CBD vaporizer or inhaler because it delivers the CBD into the system very effectively. Other ways to take CBD oil include capsules, mouth strips, and edibles like gummies or chocolates. If it's hard for the patient to ingest the CBD oil, another option is to apply it topically using a lotion, cream, balm, or patch. It all depends on what the patient can handle, and the way in which the CBD treatment is most effective for them.
Benefits of CBD Oil to Cancer Patients
There are a number of benefits to cancer patient by use of CBD oil and the followings are some examples:
Improve well-being and standard of living with effective pain management
Protect immune system
Significantly increase chance of remission
Stabilize and eliminate acute or chronic pain
Eliminate toxic pharmaceutical protocols
Reduce or eliminate malignant cell growth
Reduce or eliminate nausea
Stimulate appetite
Side Effects of CBD
There are limited side effects when CBD is used for cancer patients. For detailed side effect, please click here.
CBD and THC Combination
Scientific studies show that CBD and THC can inhibit the growth of cancer cells and when administered together, the effect is far greater than larger doses of individual compounds.
While combinations of CBD and THC work more efficiently than that of the individual components, the efficacy of cannabinoids may be greatly enhanced when they are use as a complimentary medicine. Evidence is emerging from scientific studies that chemotherapy and radiation treatments can greatly increase the sensitivity of cancer cells to THC and CBD.
Heart and Body Natural (HBN) Provides High Quality CBD
As of today, January 30, 2019, there is no doubt that CBD benefit cancer patients. The next step is you need to find high quality CBD products. HBN is a well-established health and wellness company and is committed to providing the highest quality and lowest priced CBD products on the market.
HBN Hemp Farms are fully compliant with the State Department of Agriculture regulations. The CBD is made in USA, completely isolated through CO2 extraction, crystal precipitation, and is of the highest grade, pesticide free, Non-GMO hemp in the world.
If you want to learn more about HBN CBD, please sign up HERE
If you are interested in carry out your own CBD business, HBN offers you a totally FREE opportunity to become their associate, provides FREE personalized websites, and all the factual information needed to promote their great products. To learn more the potential business, please sign up HERE.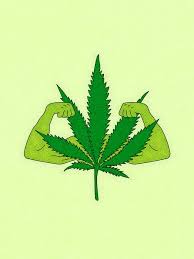 Scientific References:
Velasco G, Sánchez C, Guzmán M: Towards the use of cannabinoids as antitumour agents. Nat Rev Cancer 12 (6): 436-44, 2012.
Pokrywka M, Góralska J, Solnica B: Cannabinoids – a new weapon against cancer? Postepy Hig Med Dosw (Online) 70(0):1309-1320, 2016