The whole idea of the ketogenic or keto diet is to eat and drink fat so your body burns fat as its primary fuel. Currently, your body is burning sugar in your bloodstream for its energy requirements. You get this sugar by loading up on food that is rich in carbohydrates (carbs).
Keto Compliance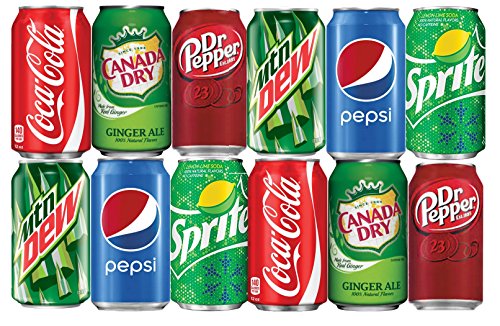 Soda is one of the most popular drinks in the world. If you drink soda, you don't feel full and you tend to consume more total calories. For many, soda is a key factor to reach keto compliance.
Keto compliance is a fancy term for saying that you should eat and drink fatty and protein items with minimum carbs.
Of course, there are a lot of high carbs products, such as potatoes, pasta, enriched flour like white bread, and grains like rice or heavily processed corn. All these starchy foods pump a tremendous amount of carbohydrates in your system. But sugary drinks are by far the worst.
Soda Is Bad For Your health
Accumulating evidences indicate the negative health effects of drinking soda on your heath, such as teeth decay, weight gain, type 2 diabetes, and much more.
Soda contains phosphoric acid and carbonic acid which create a highly acidic environment in your mouth and make your teeth vulnerable to decay.
When you consume liquid sugar, you usually add it on top of your total calorie intake and it don't make you feel full, which leads to weight gain and increases belly fat accumulation
Excess intake of sugary soda leads to insulin resistance, driving for metabolic diseases, such as type 2 diabetes and heart diseases.
Long term and large amounts of sugar intakes contribute to fatty liver disease.

Sugary soda provides only sugar and unnecessary calories and contains virtually no other essential nutrients.

Leptin is a hormone produced by human body's fat cells. Sugar causes leptin resistance, one leading factor for fat gain.

Soda has effects on human brain's reward system, leading to addiction.

Cancers are associated with other chronic diseases like obesity, type 2 diabetes, and heart diseases. Soda increases the risk of suffering from cancer.

Long term soda consumption increases uric acid level and contributes to the increased risk of Gout.

Increase in blood sugar is associated with an increased risk of dementia.
Keto Diets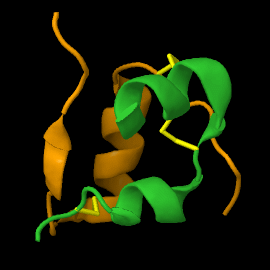 Insulin is the hormone your body uses to open up its cells to fuel that uses for energy. Your body needs energy for you to stay alive. Simply pumping blood, blinking, breathing, walking, going around, and more require energy. Currently, your body uses sugar in your blood for energy.
When you adopt the keto diet, you switch over from burning sugar to burning fat. This is a big deal, because when your body burns sugar due to insulin, you're not burning fat. This is an either-or proposition. Either your body is burning sugar, or it isn't.
When you're not burning sugar, all that fat remains in your body's fat cells. That nasty spare tire that you have been lugging around for many years will remain there. It's not going anywhere if you use sugar as your primary energy source.
This is why people are all excited about the keto diet. When you eat fat and less sugar or carbs, your body begins to burn fat for fuel. It starts off with the fat that you eat, but that is not enough. It then starts to burn your stored fat. Insulin is not in the picture, so that hormone is not blocking your fat cells from releasing their contents.
Your body starts to burn fat, and you get slimmer, lighter, and better looking. What's not to love? Here's the good news.
If you stop drinking soda, you are well on your way to keto compliance
Did you know that the average can of soda has more than 10 teaspoons of sugar in it? We are talking about gram upon gram upon gram of sugar. As I have mentioned above, whenever you have sugar in your system, your body will produce insulin.
Insulin puts a stop to any kind of fat burning going on in your body. Kiss it good-bye, forget about it. This is why it is really important to cut down on sugar regardless of its form. The good news is you take one giant step to making that happen by simply cutting out soda or any fizzy sugared drink currently in your diet.
Soda Alternatives
It's not as hard as you think. Believe it or not, people can reacquire their taste for water sooner rather than later. There are other alternatives. Some of the drink can be easily made at comfort of your home. For your convenience, I also list the links for you in case you would like to shop online. Here is a list of healthier alternatives to drink when you are craving for a soda. They contain no sugar or very low amount of sugar.
1. Bai Lemonade Antioxidant Infused Variety Pack, deliver delicious, fruity refreshment without unwanted sugar and calories.
2. Detoxwater Mangaloe (Mango), prebiotic aloe vera water enhanced with vitamins and electrolytes.
3. Amazon Brand – Solimo Coconut water, pure coconut water
4. Hint Sparkling Water, has zero: sugars, stevia, artificial sweeteners, preservatives, calories, artificial flavors, and GMOs; natural, HEPA compliant, and made in the USA; nature's original refreshment.
5. Home-made Iced coffee
6. Home-made Iced tea
7. Home-made smoothie
8. La Croix Sparkling Water, lemon sparkling water.
9. Kombucha Green Tea, raw and organic, all natural.
10. Perrier Sparkling Mineral Water, zero calories and zero sweeteners.
11. Polar Seltzer, does not contain sugar, artificial sweeteners, MSG, gluten, sodium or animal products.
12. RUNA ZERO Organic Clean Energy Drink, with clean, organic ingredients – not packed with synthetic ingredients and sugar like traditional energy drinks, single-source of natural caffeine comes from Guayusa, an Amazonian jungle super leaf.
13. S. Pellegrino Sparkling Natural Mineral Water, sparkling water imported from Italy.
14. Sparkling Ice, zero sugar and zero calories.
15. Spindrift Sparkling Water, lime flavored sparkling water, no added sugar, gluten-free.
16. Tickle Natural Sparkling Water, preservative-free, gluten-free, gmo-free, sodium-free, sugar-free, calorie-free.
17. Zevia Zero Calorie Soda, zero calories, zero sugar and no artificial sweeteners.
There's unlimited choice you have. Select the one you enjoy and that is good to your body. You can replace soda with any of the above drinks and gradually cut out soda. You are well on your way to keto compliance.
You won't jump there magically. It's not like cutting out soda pop will dramatically and magically transport you to keto land, but it's deftly a giant step forward. Do yourself a big favor. Create a blueprint that will help you to stop drinking soda.
The blueprint guides you through the necessary preparations that you need to make so your keto journey delivers the outcomes that you are looking for.