Bell's Palsy or Facial Palsy affects facial nerve and causes facial weakness, involving mouth, eye and forehead. The difficulty to raise eyebrow and to close the eye results in eye complications, such as dry eye, eye redness, tearing, burning, and foreign body sensation.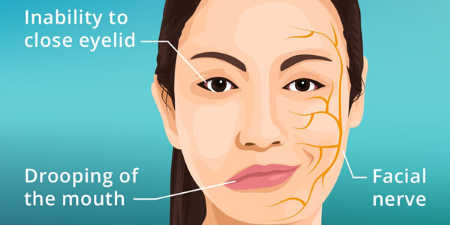 Tear fluid promotes a moist environment necessary for the cells of the exterior part of the eye. The tears also flush out foreign bodies and wash them away. This is crucial to maintain lubrication and proper eye health. If this process is impaired, as in lagophthalmos (the inability to close the eyelids completely), the eye can suffer abrasions, infections, and other eye complications.
Bell's Palsy Eye Treatment
The goal of Bell's palsy eye treatment is to protect and lubricate your eyes, which include the cornea (eye's clear, protective outer layer) and the sclera (the white of your eye). They serve as a barrier against dirt, germs, and other things that can cause damage to your eyes.
The key cause of the eye symptoms from Bell's palsy is due to the inability to close the eyelids completely.
If your eyes can not close completely, try the followings:
Use your finger to close your eye repeatedly throughout the day.
Wear an eye patch while you are sleeping.
Lower lid ectropion can be managed by applying tape to the lower lid.
Use tape to force the close of your eyes.
If conservative management fails, medical management can be pursued. Transconjunctival injection of botulinum toxin into the upper lid can weaken the levator palpebrae superioris and induce ptosis of the upper lid to protect the cornea.
For facial symmetrization, botulinum toxin can be injected to improve brow position or asymmetric frontalis action, to address ocular synkinesis, to address smile asymmetry of the upper or lower lips, to improve spasticity of the mentalis and platysma muscle, or to reduce lacrimation and tearing either due to synkinesis or inadequate tear drainage.
Most of the Bell's palsy eye symptoms are associated with dry eyes. There are many products to relieve dry eyes. Here are some examples:
Artificial tears or eye drops.
Eye gel.
Eye ointments.
Punctal plugs may be useful for persistent dry eyes.
Artificial tears or eye drops are used to supplement a patient's naturally-produced tears and increase eye lubrication by mimicking characteristics of the human tears.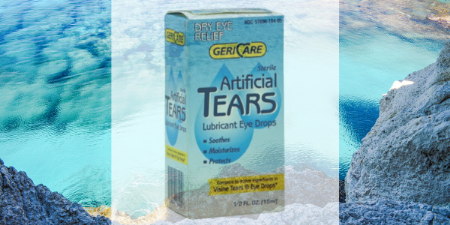 Artificial tears contain water, electrolytes, and one or more of the following ingredients: carboxymethylcellulose, dextran, glycerin, hypromellose, polyethylene glycol 400 (PEG 400), polysorbate, polyvinyl alcohol, povidone, or propylene glycol. They do not contain the biologically active components found in naturally-produced tears.
Artificial tears are available over the counter. For most people who have dry eyes, the use of artificial tears is sufficient to alleviate their symptoms. Artificial tears are available in multi-dose bottles or single-use disposable vials.
Most artificial tears in bottles have a preservative to prevent contamination. This type often comes in multidose bottles and contains chemicals (preservatives) that prevent growth of bacteria once the bottle has been opened. The preservatives may irritate your eyes, especially if you have moderate or severe dry eyes.
Some individuals are sensitive to preservatives. If so, preserved, multi-dose artificial tears may cause more eye irritation than the dry eye condition itself.
To prevent this problem, some new artificial tear formulations have a unique preservative that disappears when the solution comes in contact with your eye. Examples of this type of artificial tear include Optive (Allergan) and Genteal (Novartis).
Eye drops that come in single-dose plastic vials are preservative-free formulations. They may be a bit more expensive than preserved artificial tears sold in multi-dose bottles, but preservative-free products are the best choice if you have sensitive eyes. Examples of preservative-free artificial tears include Refresh Plus (Allergan), Systane (Alcon) and TheraTears.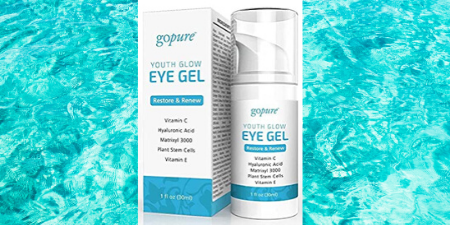 If your eyes are very dry and frequent use of artificial tears is ineffective in relieving your discomfort, you may want to try a lubricating gel. Eye Gels are thicker than artificial tears (but not as thick as an ointment). These products will stay on your eyes longer than artificial tears, providing longer periods of relief. However, gels will blur your vision for a few minutes when you apply them, so don't use them when driving. Examples of lubricating gels include Celluvisc (Allergan) and Genteal Gel (Novartis).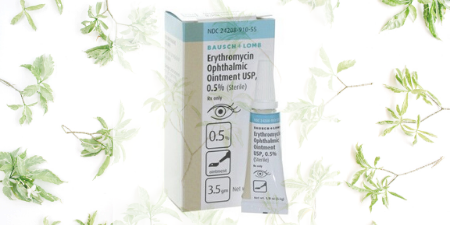 At nighttime, a lubricating ointment may provide more relief than artificial tears or gels, especially if you have severe dry eyes or you have a tendency to sleep with your eyes partially open. Eye Ointments have the consistency of Vaseline, and will stay on your eyes longer than artificial tears or gels. But ointments will blur your vision for several minutes or longer when you apply them, so use these only at bedtime (or when good vision is not required for prolonged periods). Examples of lubricating ointments for dry eye include Refresh PM (Allergan) and Advanced Eye Relief Ointment (Bausch & Lomb).
No single brand works best for every form of dry eyes. You may need to try several different brands before you find one that works best for you.
Besides lubricating your eyes, some artificial tears also promote healing of the eyes and others work to decrease tear evaporation. Artificial tears may also contain thickening agents, which keep the solution on the surface of your eyes longer.
If you still don't have relief after trying various products, the next step might be to try one or more artificial tear ointments. These can temporarily cause blurred vision, so you might prefer to apply the ointment just before bedtime.
In case, you have persistent dry eyes, punctal plugs may be another alternative. A punctal plug is a small device that blocks tear duct drainage, relieving the symptoms of chronic dry, itchy, or burning eyes.
There are three kinds of punctal plugs:
Temporary plugs. They are collagen plugs, which dissolve naturally in the body and will fade after a few weeks or months.
Silicone or acrylic plugs. They can last for years, but it is also possible to remove them if the body reacts negatively. These plugs may be visible, though usually not enough to be distracting.
Intracanalicular plugs. These plugs go further into the tear duct and may stay in place for many years, offering a more permanent solution to leaking eyes. As they sit more deeply in the duct, surgery may be necessary to remove them.
Bell's Palsy Eye Complication Prevention
The cause of Bell's palsy is unknown, but is generally believed to be associated with herpesvirus infection of the 7th cranial nerve.
Although the symptoms of the illness are self-limited and subside on their own over a brief period of time, timely treatment has the potential of reducing eye complication from the illness.
Steroid can be used to relieve inflammation and anti-viral therapy can be used to treat the potential viral infection.
While the medication is running its course, eye protections becomes the next focus. As described above, keeping the eye protected and moist, especially at night are key factors to a full recovery. Lubricating eye drops and eye patches are both effective ways to keep your eye safe and well.
There are many things you can do to maintain your eye health in this special occasion, including healthy lifestyle choices like eating well, getting enough sleep, exercising regularly, and not smoking. Reducing eye strain and protecting your eyes from exposure to UV and excessive blue light are also good for eye health.
The best way to take care of your eyes is to take good care of your entire body. There are things you can do naturally to boost your eye health:
Identification of the eye illness early is the most important way to maintain your eye health. Having regular eye exams is the best way to ensure that your eyes are in the best health possible. An eye exam can catch potential issues right away and aid in maintaining eye and vision health.
Get enough antioxidants, vitamins, and minerals. Leafy vegetables, carrots, and fish can aid in maintaining eye health. If necessary, you could take supplement, such complex vitamins, lutein and zeaxanthin, to enhance nutrients for your eyes.
Drink a lot of fluids. It is important to keep you hydrated, one way to maintain eye moisture. The drinks include water, fruits, fruit juice, sport drinks, and smoothies. 
Keep fit. Physical fitness can enhance the circulation of your blood and oxygen flow to your eyes. This can help to decrease dry eyes directly. Prevention of chronic diseases, such as diabetes, enhances eye health.
Get enough sleep. When you are overtired, your eyes can be more easily strained and feel gritty and dry. Healthy amounts of sleep can decrease tired eyes and therefore improve eye health.
Protect your eyes from the sun. Wear sunglasses with UV protection when you are out in the sun to keep the harmful rays from diminishing your eyesight with prolonged exposure.
Take breaks from screen time. If you spend a lot of time looking at a screen, such as a computer or smartphone, take a break and look 20 feet away every 20 minutes for 20 seconds at a time. This can help to prevent digital eye strain, which can cause eye fatigue, headaches, neck tension, and decreased vision.
Don't smoke. Smoking can increase the risk for many physical health issues, including optic nerve damage, macular degeneration related to age, and cataracts — all of which can negatively impact vision.
Practice good hygiene. Wash your hands and face thoroughly and regularly. Keep cosmetics and chemicals out of the eyes. If you wear contacts, clean and store them properly.
Massage your eyes and surrounding areas to relieve eye strains. Click HERE to have some examples of the simple acupressure exercises for your eyes.
Conclusion
Bell's palsy results in difficulty to raise eyebrow and to close the eye, causing eye complications, such as dry eye, eye redness, tearing, burning, and foreign body sensation. Holistic approaches to take good care of your eyes can prevent your eye damage and keep your eye health.
Questions and Answers
What is critical nutrients for eye health?
In the video below, there is detailed discussion on important nutrients for eye health: